How to activate MindManager - Version 21 for Windows / Version 13.2 for Mac or higher?
Information
After the download and installation of MindManager Windows 21 / MindManager Mac 13.2 or higher, please proceed as follows.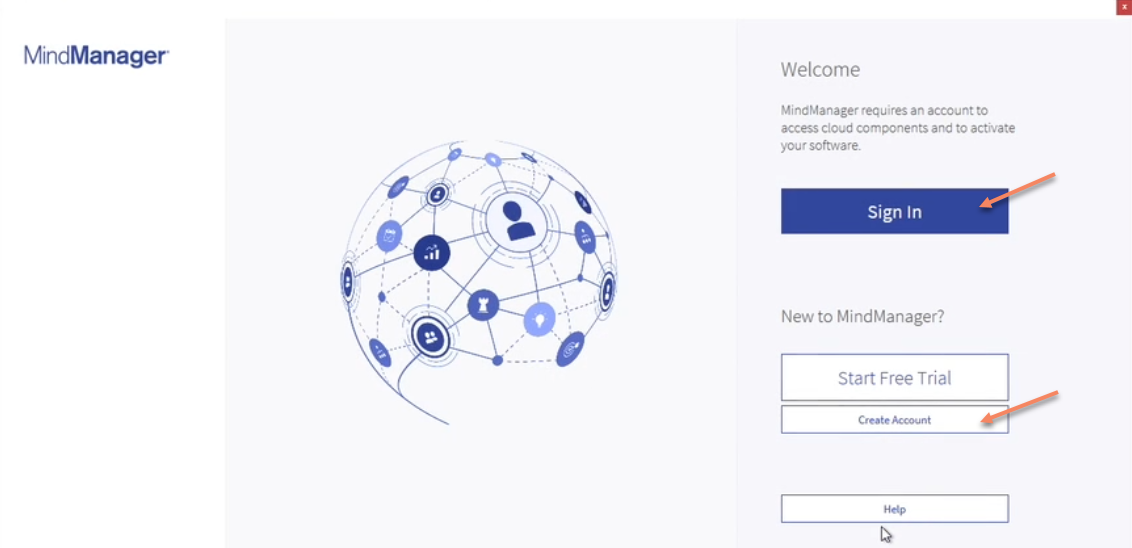 Click the Sign In button if you already have a MindManager account. Then use credentials for your account to login to the application.
To create a new account, click on Create Account, enter your email address and choose a password. Once done, you will receive a confirmation email from noreply@mindmanager.com to the specified email address.
In that email you will need to click on the link to complete the account creation process and verify it. After having done that you need to return to the software and click the Next button in the MindManager application.
After successful registration you should see the following message: You do not have a license for this product. Click on the Enter License Key and then enter your the corresponding license key for your MindManager version. This will activate your MindManager version and assign the license key to your account.
Find out more information in our MindManager Account & Licensing FAQs.