Symptoms
Possible error messages: "There was a problem checking your license status. Please check your internet connection and try again."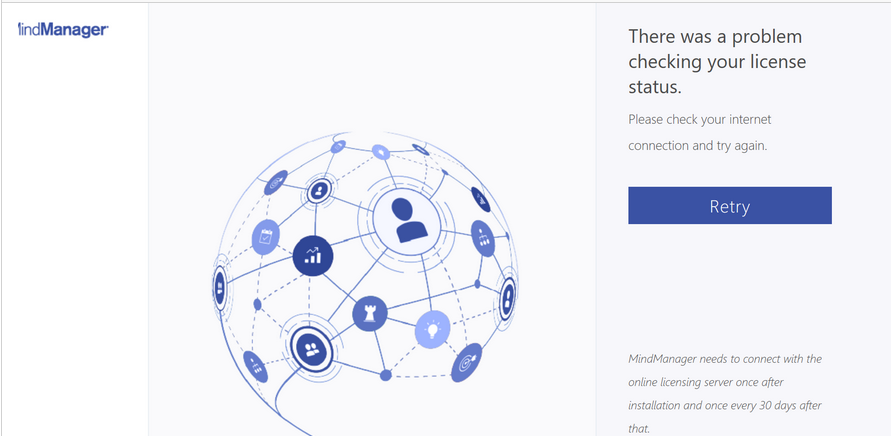 or: Error 407

Cause
The connection to our MindManager licence server is blocked due to specific environment configuration: proxy, firewall, registry permissions.
Resolution
To solve the problem, please refer to the document MindManager Cloud Data Security & Architecture Document.

Refer to this if you need to whitelist ports and/or domains to access MindManager's licensing server.
Contact the IT department for assistance, if registry modification is restricted or permissions for the current Windows user aren't sufficient.