How to reset the password for the MindManager account?
After starting MindManager, click the Sign In button, then Forgot Password? button.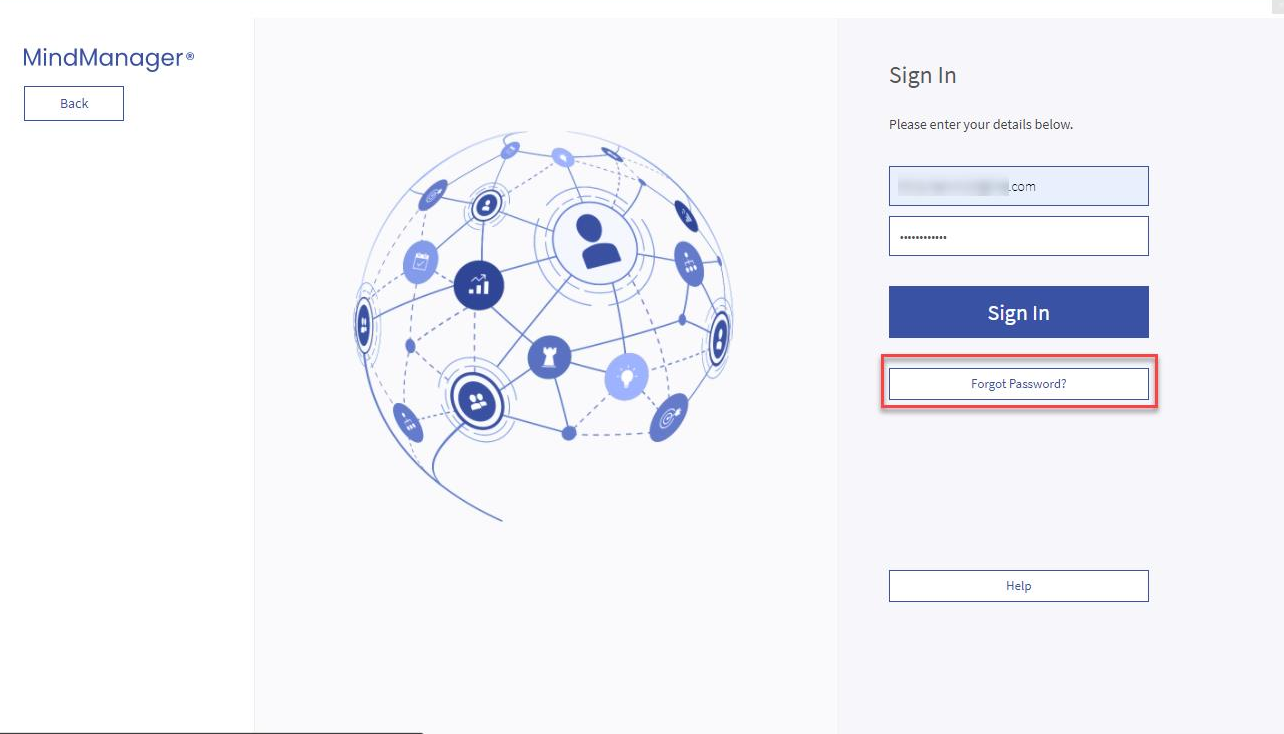 You will receive an email. Please follow the instructions from the email to finish resetting the password.
Alternatively, you can reset the password for the account online by visiting the page and clicking the Sign In button without entering login credentials.
If you encounter any issues, contact Customer Service to get a password reset link.
(choose: "I have questions related to my license, account, or the product")